And an amazing working relationship based on clarity, communication and trust.
Complex Designs.
Tight Tolerances.
Aggressive Timelines.
Critical Schedules.
Unforgiving materials.
Quality control.
Supply Chain.
Distribution.
It's these most demanding elements of contract manufacturing that bring out the best in the Cirtronics team. We thrive in the details that mean the difference between average and exceptional.
Let's Do it Together
Cirtronics is a contract manufacturer based in Milford, NH. With over 40 years of experience meeting the exacting standards of medical equipment, robotics and other high-tech industries, we're ready for your project. Our customer-focus means we will create a program that is specifically tailored to fit your needs. We listen, share, and roll up our sleeves to deliver the experience you expect and deserve. We call this approach Precision Engagement®. We think you'll call it refreshing.
We tailor our services to align with your specific product and program from full system integration to building complex sub-assemblies all the way to board level.
Employee-owned
Employee-inspired
Our people care about your manufacturing project; and we own our role in its success. From the design table to the shipping dock, we, as employees, are both experts and owners. Employee ownership of our business completely aligns the best interests of our customers and our people. The results: better communication, dedicated teamwork and high-quality products.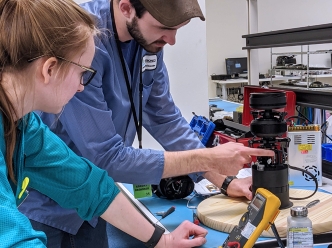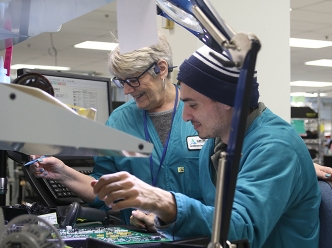 News Spotlight
The Art of Outsourcing
Discover the Options Available
Read Article
What Our Customers Say
"Cirtronics worked with us from the beginning, making sure that every decision and plan was specifically tailored to our needs. Cirtronics deployed resources and proactively contributed their expertise to quickly and effectively transition Ava from design to production – without consuming our valuable engineering talent."
"Image Stream Medical approached Cirtronics concerning a critical project two days before Christmas. Their immediate responsiveness and capabilities made an excellent first impression. Cirtronics was awarded the program and continues to support our manufacturing needs."
"We are very pleased with our decision to use Cirtronics. For an employee owned company, they are very well structured and versatile. They have successfully built a relationship with us based on their culture of ownership, their quality and service. Since we selected Cirtronics, we haven't looked back."